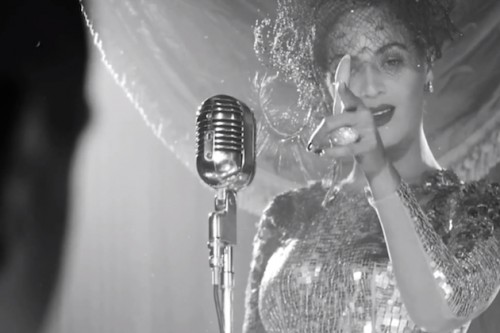 If you were one of the believers that Beyoncé and Jay Z were calling it quits after their tour wrapped this month, you might want to change your stance. For as the tour had its last show on Friday in Paris, the couple has now wasted no time giving fans a little something new.
Unwrapping Part 1 of their short film entitled Bang Bang, the famed husband and wife look more than crazy in love. Serving as an expansion of their "On The Run" trailers, the short film is shot in black and white and includes no dialogue. Directed by New York based filmmaker, Dikayl Rimmasch, the film shows the couples still on the run and pulls inspiration from Bonnie & Clyde.
For those who attended the "On The Run" tour this summer, some of the clips might look familiar as they were used throughout and for the trailer of the upcoming HBO special set to air this week on September 20. On September 19 though, those interested can catch an exhibition and full screening of the short film in New York City at the Clic Gallery.
While we wait for the production to fully debut, catch part one of the film below and check out Dikayl Rimmasch interview about its creation with Nowness.com here.