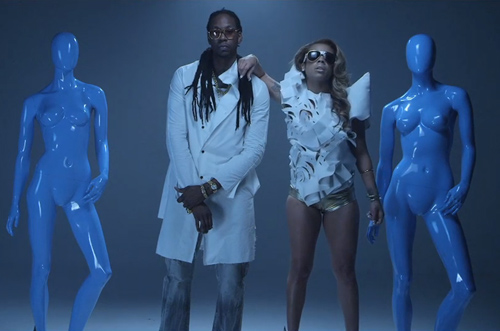 With less than a week left before Keyshia Cole's sixth studio album Point of No Return hits stores, the former Mrs. Gibson is wasting no time dropping another single and visual from the project.
Kesh released a teaser of the visual as promotion for the LP a few months ago, and now the 2 Chainz-assisted single has finally been fully unveiled. Titled "N.L.U.," the cut, which opens with a R. Kelly sample, shows the songstress pour her heart out about not wanting to love again because of n*ggas like you.
"I cried, from the love, that we made / That's why it hurts me, cuz we ain't growin, after all the things that you put me through," Keyshia regretfully sings.
Without a doubt taking from her current situation, we're interested in seeing how this album fares with fans.
Take a look at the new video below!