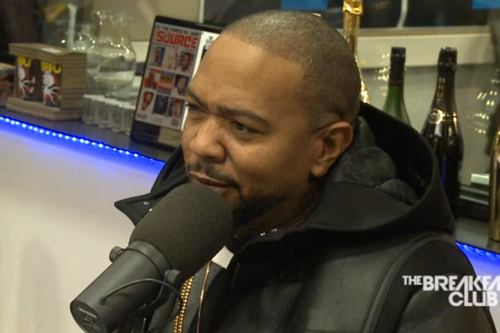 The travesty that Lifetime released this past weekend as Aaliyah's biopic received heavy criticism, however the interest in the movie and all the social media attention led to it being one of the networks most successful releases with huge ratings.
Adding to the slander was legendary producer Timbaland, who was a huge character in the movie, but was never even contacted to offer any suggestions or details about the late singer. While visiting NYC this week Timbo stopped by Power 105.1 to talk with 'The Breakfast Club' about the film, his feelings on not being contacted, relationship with Aaliyah and details about her life and career, posthumous music and more.
Tim also spoke about his new artist, Chicago rapper/singer Tink, who he has been working with heavily and is really, really excited about.
Check out the full interview below: