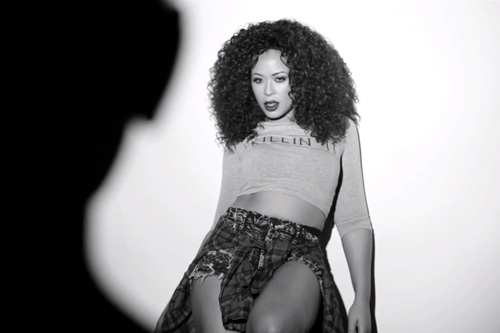 Indie R&B songstress Felicia Temple has returned to heat up your screens with her brand new video for "Take Your Time," off her Bedroom Chronicles EP.
"I wanted to paint a picture of things that go on behind closed doors, and sometimes those controversial topics make the best records," explained Felicia about the project. That fact couldn't be more eminent than on "Take Your Time," as the sexy singer flirts with the camera and gets up close and personal with her hunky co-star.
"I love it how you, kiss and make my bottom lip quiver / You don't have to worry cuz baby it's all yours / You got me all night so what ya rushin for," she seductively sings.
Watch Felicia's brand new video below: