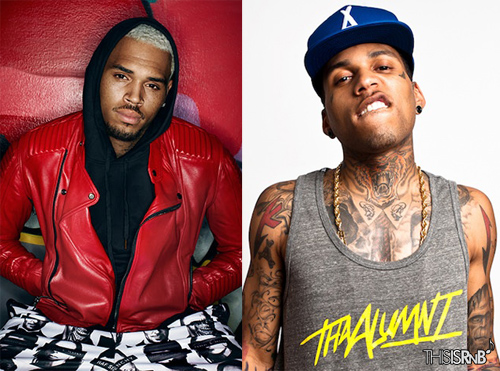 After ruling radio last year with two smashes "Show Me" and "Main Chick," Chris Brown and Kid Ink seem to have found the winning formula.
Now looking to continue the success in 2015, the rapper and singer return with another radio friendly collaboration called "Hotel," which is off Kid Ink's upcoming sophomore album Full Speed, due out February 3.
Borrowing from Ma$e's classic single "Lookin' At Me," the hitmakers call out all the ladies giving them the bedroom eyes while they are in the club with their main chicks.
"It's kinda hard when I see you lookin over here with them eyes / I got a girl, but I'm feelin your body, so I'ma have to play both sides," sings Chris.
Will this be another hit for the duo? Take a listen below!