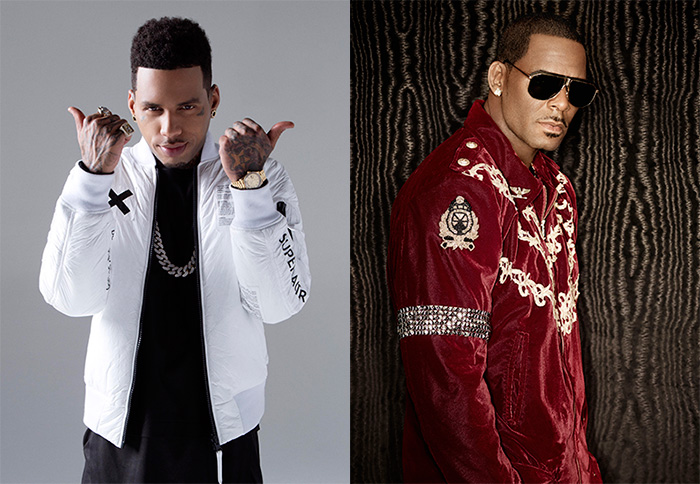 He's found great success with Chris Brown on multiple singles, but now buzzing rapper Kid Ink reaches out to R&B royalty for his new song, "Dolo," off his sophomore album Full Speed.
The Cali native enlists R. Kelly for the snappy Nic Nac production, as they kick game to the ladies, with the hopes of taking one home.
"You work that pole like your bill's overdue / Got so much talent, I'm thinkin' 'bout sponsoring you," sings Kellz.
Take a listen below: