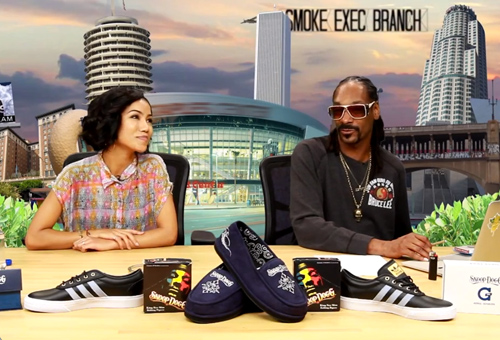 Laid Back, G'd up.
Jhené Aiko is the latest artist to sit down with Snoop Dogg on his Youtube web series GGN.
During the nearly 20-minute interview, a mellow Snoop and Jhené chill out, while talking about her music, balancing motherhood with her music career, how she writes melodies, and even her daughter's girl scout cookie dreams.
Watch the fun and comical interview below!