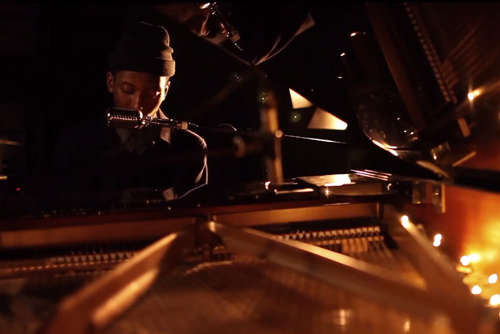 UK newcomer Samm Henshaw makes his debut on ThisisRnB today, with a must-watch performance of his breakout single "Only Wanna Be With You," from Mahogany Sessions.
Taken from his debut EP, The Sound Experiment, which is set for release later this year, "Only Wanna Be With You" is a beautiful song that showcases Henshaw's unique vocal talents. At only 20, the emerging artist is in his final year at University and attributes his EP to late-night jamming and songwriting sessions with his friends. He takes musical inspiration from the likes of Paolo Nutini, Hozier, and Lauryn Hill as well as many gospel greats.
In the ambient visual, Henshaw plays soft keys while delivering the soul-stirring lyrics through his raspy tone.
Check it out below!