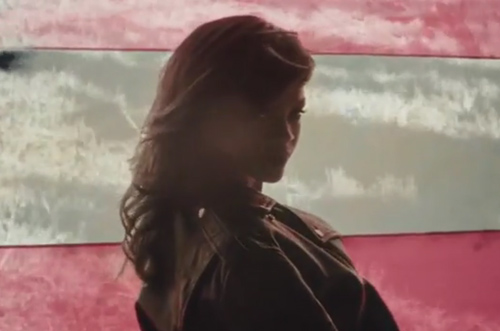 After premiering the video exclusively on Jay Z's new streaming service TIDAL over the weekend, fans that didn't sign up can finally see Rihanna's new video for her latest single "American Oxygen."
The Pop starlet gets patriotic on the anthemic tune produced by Alex Da Kid, singing about her journey and the American dream.
The visual is filled with footage showcasing national pride and hope, including vintage imagery of the civil rights movement, up to more current events such as 9/11, and the Ferguson protests. Rihanna is seen singing the lyrics in front of a large American flag and City Hall.
"Every breath I breathe we chasin' this American dream / We sweat for a nickel and a dime / Turn it into an empire," she sings, before declaring, "This is the new America / We are the new America."
If you haven't seen it yet, check out the new video below: