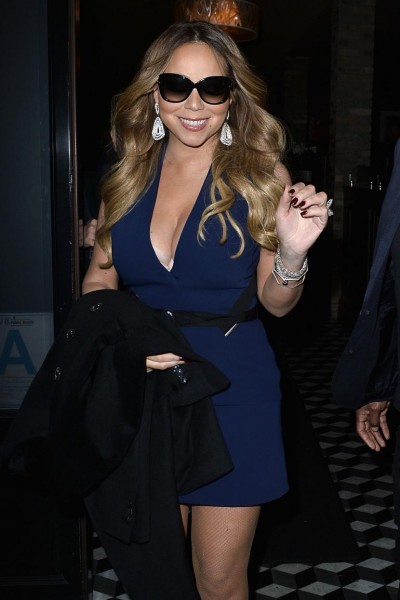 R&B diva Mariah Carey may have found a home in her new gig in Las Vegas! Well, for a few additional months, at least.
While the show kicked off at the beginning of this month in Sin City, she has had an overwhelming turnout from fans looking to see the legendary songstress churn out all 18 of her #1's. Now showing promising growth for the remainder of the residency – which goes through July 26 at The Colosseum at Caesars Palace – Mimi has picked up dates ranging throughout February 2016.
Adding on nine new dates to the tour next year, we're sure Mariah will continue to serve the patrons of the show an experience to be remembered. So, if you've purchased a trip to Vegas on or during February 2, 5, 6, 10, 13, 14, 17, 20, or 21, you might want to stop by and check out the Elusive Chanteuse as she shuts down the Palace.
Hopefully with the break, Mimi will have the proper rollout, single, and backing to bring her back to (or somewhere near) the top of the charts.
Tickets for the additional dates will go on sale Friday, May 22 at 10 a.m.