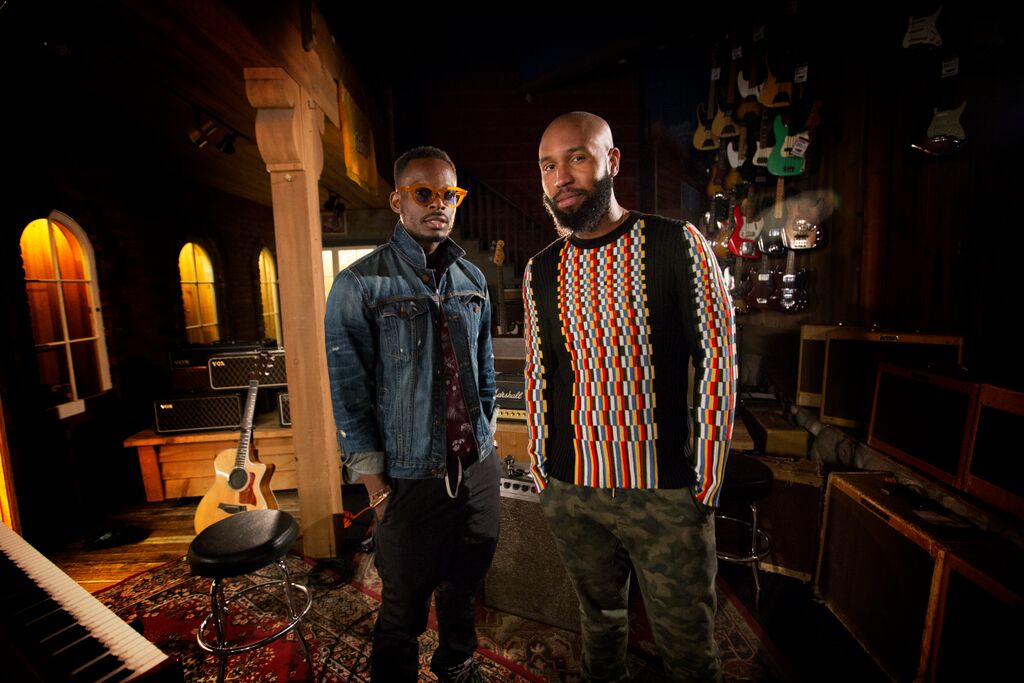 Louis York – the duo made up of singer/songwriter Claude Kelly and producer/musician Chuck Harmony – are prepping for the release of their debut EP 'Masterpiece Theater – Act 1,' and they have been giving performances on both coasts including New York and Los Angeles.
Recently teaming up with Guitar Center for their live performance series 'At: Guitar Center' the fellas stopped by the Guitar Center Hollywood vintage room and performed a special version of their new song "Sorbet."
"We call it 'Sorbet' because it's kinda like cleansing the pallet before you get to the second half of the music we did," explained Claude about the song. "It's that little elegant, classy, jazzy, but very very current break in the middle of the music."
Seated at the keys, Claude brought the jazzy element to life with his subtle touch, while Claude added a bit of rawness crooning to the delight of a muse.
Check out their performance video below: