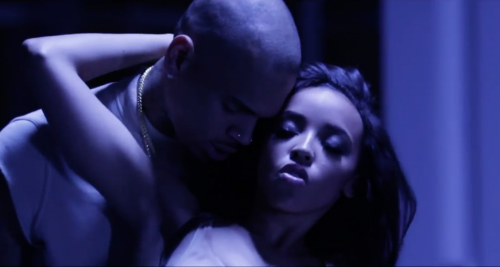 LOOK at Tinashe!
While you can argue that she's one of the hottest young stars out right now, that will never take away from the drive and push that she has when it comes to her craft.
Gearing up to release the official video for the remix to her brand new single "Player" – which features Chris Brown – the singer takes fans behind the scenes of what it took to make the seductive visual.
Featured on her sophomore album Joyride, the song finds Tinashe and Breezy going back and forth about whose game is the best. Channeling that vibe into the video with a series of dance-offs, the duo has fans on the edges of their seat awaiting the full clip.
"Player" is set to visually debut on Monday, November 2.
Take a a look at the behind-the-scenes footage below!