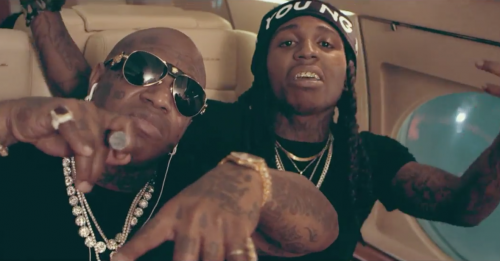 "MTV should come see how the kid livin'," sings Jacquees as he runs through the hoods of Miami, Florida.
Dropping the video for his track "Like Baby," the young and talented artist reminds us all that he's definitely got it. Serving as a visual ode to Ca$h Money's Hot Boys, Jacquees shouts out all of the legendary label's talents that made it big time including Lil Wayne, Turk, Juvenile, Mannie Fresh, and BG, as well as Nicki and Drake.
Going from running around the hood to living lavishly on a private jet with Baby, Jacquees enjoys the good life now that he's a Ca$h Money affiliate.
Take a look below: