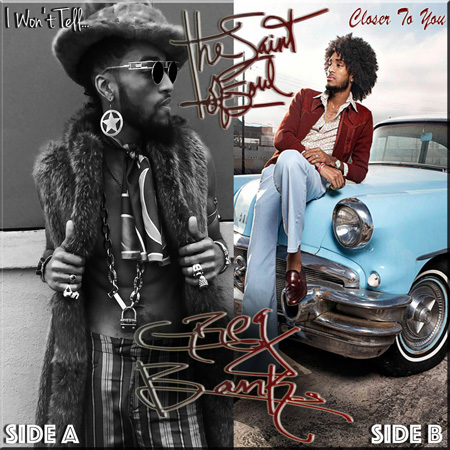 Greg Banks, known as "The Saint Of Soul" kicks off the new year with the release of a double-sided single. The A Side/B Side modern retro twist pays homage to the origin of Soul, Funk, and Rock & Roll while ushering in a new sound of his own. "The Saint Of Soul A Side B Side" is his first release since the stellar EP Lagniappe.
The A Side, "I Won't Tell" has a grungy guitar lead track, with a funky kick and vocals that scream desire. The B Side, "Closer To You" touches more of a sensual transparency, showing the vulnerability of a man unselfishly in love. It warms the heart as it releases the soul.
Banks reveals opposite sides of himself, as his art was never meant to be contained. "We release the freedom of music, relinquishing the limitations of genres," explained Banks.
Take a listen below: