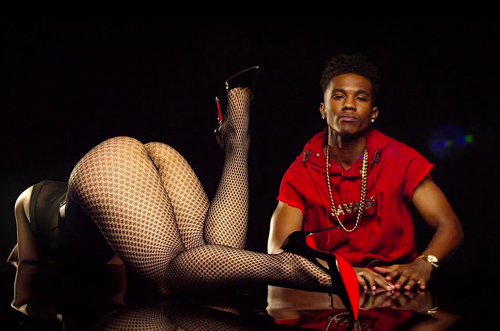 R&B artist B. Smyth has finally delivered the video to his strip club single "Creep" featuring Young Thug.
The video showcases a few sexy ladies showing off their figures for the Florida native, as he coos out about keeping it on the down low with his lady.
"She just wanna party for the weekend / Said she got a n***a so she creepin'," he sings.  While Thug – sporting some furry boots – discusses his activities during his school days.
The single serves as B. Smyth's first release since signing with Mark Pitts' ByStorm Entertainment/RCA Records in 2015.
Peep their video below: