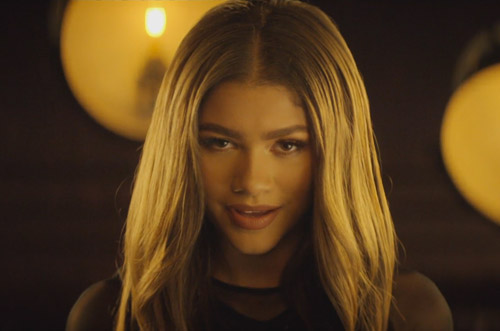 Zendaya slays once again!
Multi-talented actress, platinum selling recording artist, and newly named COVERGIRL, Zendaya just released a video for "Neverland," one of the stand out songs featured on Finding Neverland The Album. It's the official musical companion to the acclaimed Broadway production of Finding Neverland, and features some of music's top stars re-imagine the show's songs.
"Neverland" finds Zendaya crossing paths with a magical Bryan Cranston as she performs a song on stage that she could only dream about. The video highlights Zendaya's soft voice and hard hitting dance moves, choreographed by Maksim Chmerkovskiy and Ian Westwood, to transport us to the song in her dreams.
After being mesmerized by her performance, Cranston reminds Zendaya that in order to succeed in the entertainment business, "you need a hook."
"I am so excited to tell the story of Neverland through my own lens," says Zendaya. "It was an honor to act alongside Bryan Cranston, and so great to reunite with Maks and Ian, who both helped bring a cool and edgier vibe to the video through their choreography.  I hope my fans are as inspired by Neverland as I was inspired by Finding Neverland on Broadway."
Finding Neverland The Album assembles an all-star line-up to interpret sings from the hit Broadway production including Rita Ora, John Legend, Christina Aguilera, Trey Songz and many more.
Watch the video below!