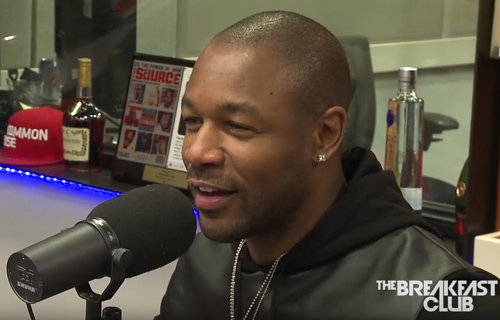 Last December, we were dealt a blow when Tyrese announced on Instagram that TGT (the popular group of Tyrese, Ginuwine & Tank) had broken up, after only 1 album. He made it apparent that the issues were coming from Ginuwine, and fans everywhere got the feeling that it was due to issues with how they were splitting up the business. Ginuwine responded in his own way, and later Tyrese admitted that he spoke to soon and should not have taken their issues to social media so fast. Most recently, Tyrese has revealed that they are speaking and attempting to work out the issues.
Now, to give us a current update on the status of the group, and what went down, Tank has spoken about the situation during an interview on The Breakfast Club early Tuesday morning. The gifted R&B veteran hints that the issues are mostly between how the money is split up and that Tyrese feels that his celebrity status deserves a higher percentage. As most fans know, on the music side, Ginuwine has the biggest records to date, and has sold the most albums. He was surprised when G told them he was going to quit the group, but they are in talks about how they can come back together and find common group to give the fans what they want.
Moving on, Tank spoke about Tyrese's challenge to fellow R&B artists to make a "full R&B album" without a ton of features from rappers and other artists. Whether Ty was including Tank in his thoughts or not, Tank took it as he was, but claimed he wasn't going to let Ty influence the want he creates music and how he wanted to deliver his brand new album Sex, Love & Pain II.
Even though he makes lots of love songs and bedroom slow jams, Tank revealed that his definition of R&B is not just that, and you can have tempo and have fun too.
"What are you telling me, that I have to do songs under 60 BPMs to be considered R&B music? I'm tired of all these slow songs…I'm tired of walking around the stage," explained Tank. He went on to address the current landscape of R&B music and lack of support from it's core audience.
Tank always makes a great interview, and this one was not to be missed. Check it out in full below.