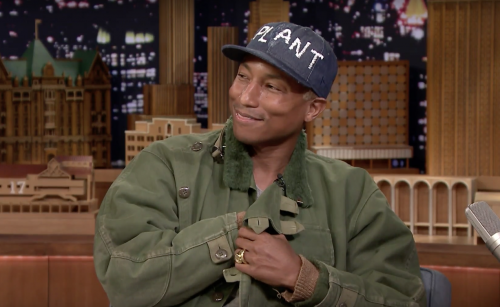 While R&B lovers might miss the '90s, megastar Pharrell Williams is quite taken to the '80s. During his recent visit to "Jimmy Fallon," the talented and ageless star discussed his love for the era.
Showing off his impressions of '80s sitcoms intros, "The Voice" coach went on to touch on just how great the eras of the '70s and '80s were. From the sitcoms on TV to the theme songs that started them off, it was apparent that he was experiencing a nostalgic moment reflecting on the cultural impact from the era.
"You made a face, the face helped convey how you were feeling about the song…'80s and '70s music puts a strut in your thing," he expressed.
Take a look at the clip below: