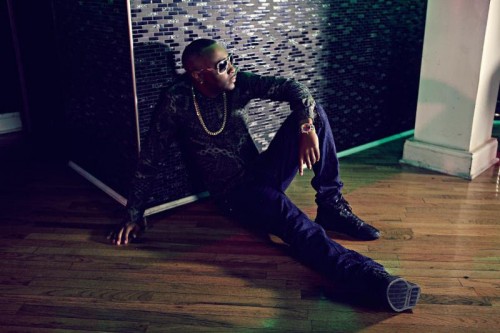 Those of us who were blessed to live through the golden era of '90s R&B remember the group 112 as one of the best male groups ever. Their lead singer, Slim is set to bring that ol' thang back with his new album Re-fueled.
Re-fueled is Slim's solo debut for Shanachie Entertainment, and the follow up to his 2008 release, Love's Crazy, which featured the Top 10 single "So Fly" featuring Shawty Lo and Yung Joc.
Scheduled to drop on May 13, the album promises to deliver the classic R&B sound Slim is known for, as well as a few special surprises. Slim says that Re-fueled will be, "A timeless, eclectic body of work that everyone from age 8 to 80 can positively relate to. Once you hit play you can let it go all the way until it ends!"
That's what were talking about Slim! Although R&B has evolved, it won't hurt to get back to basics with music that soothes while you're grooving. Slim's exquisite vocals are what the game has been missing.
According to the charming crooner, "My music is all about hip hop and R&B. What I bring to the music business is consistency. I bring solutions to love and relationship problems through spreading love and positivity." As is evident in the lyric video for his single, "Killin' Em Girl," Slim appreciates the finer points of women of various hues.
He is currently touring with 112 on their 20th Anniversary Tour; they will also be touring with the entire Bad Boy family later this Summer. Check out the pleasing lyric video for "Killin' Em Girl" as we wait to be Re-fueled below.
–Words by Raquelle "Rocki" Harris