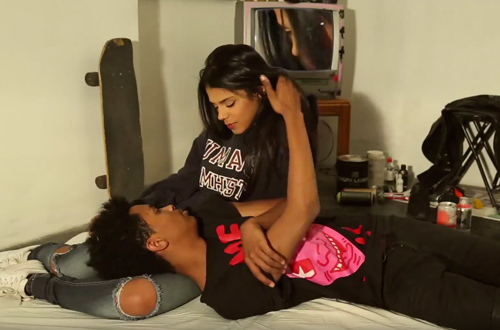 Young artist Jordan Bratton returns, after a brief hiatus, with a music video for his 2015 track "Frank," which followed his RCA Records debut EP, Youth.
In the visuals, Jordan has a long conversation with his girl, where he honestly lays everything out on the table for her about how and where their relationship should go next. The lo-fi video is directed by Gucci fashion collaborator Trouble Andrew, and brings raw, VHS, downtown art film aesthetic to the conversational song.
Speaking about the avant-garde visuals Jordan said, "This video is what I think relationships are. The concept was initially going to be for a totally different song, and we switched it out to 'Frank' literally the day before we shot. It seemed like a much better fit and looking back, I'm very happy we did."
Check out the video below.
–Words by Jamila Wright