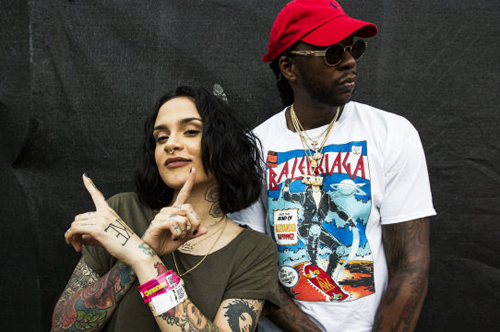 This past weekend at The FADER FORT in Austin, Texas an unlikely pair met up and conducted a hilarious interview with each other, which they got on film of course.
While hanging backstage, Kehlani was introduced to 2 Chainz and the two shared a joint of kush while getting to know one another. They compared kicks, he was wearing one red and one blue, and hers had matching red and blue heel loops. They talked about their first tattoos, why staying authentic to your process is the best way to make music and leave out the pressure, how Kehlani categorizes her music, why 2 Chainz sleeps in his watch and more.
Check out the comedic interview below!