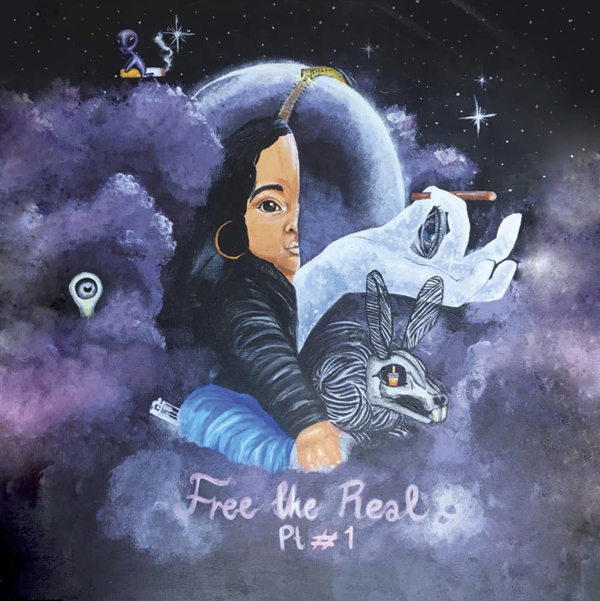 Def Jam Recordings artist Bibi Bourelly has become a darling of the music industry, and now the buzzing singer/songwriter will finally release Part 1 of her debut EP FREE THE REAL. The EP, due out May 6, will contain Bibi's new track "Sally" and the Global Top 5 Spotify Viral Breakout, "Ego." The follow-up sequel of FREE THE REAL will arrive early summer on Def Jam.
Bibi is scheduled to kick off the EP run with a performance on CBS' "The Late Late Show with James Corden" on May 4. On release day (May 6), Bibi will host the first in a series of "Society Sessions" in New York City. Each session will be a mixture of performances, art and DJ sets from various people in youth culture and, of course, a performance from Bibi herself. Further sessions will take place in Los Angeles, London, and Berlin. Fans can expect to meet Bibi's co-stars in the "Sally" video, each of whom has overcome personal crisis, has freed themselves of hate and fear, and grown comfortable in their own skin.

Bibi burst out as a solo artist with "Ego" whose video she developed and produced herself. The clip was shot in the streets of her hometown Berlin and was cast with friends and family members to give it an added personal touch. Bourelly's path to Def Jam began in Berlin, where she was born into an artistic family. Her father is the prolific jazz and Black Rock Coalition guitarist Jean-Paul Bourelly, of Haitian and American descent; and her late mother, of Moroccan descent, was the head of the Art Department at Berlin's House of World Culture.
Bibi's decision to immigrate to the U.S. in high school eventually brought her to Los Angeles, where her music career took off. She has written for the likes of Rihanna (4 tracks including "Bitch Better Have My Money," "Higher," "Pose" and "Yeah, I Said It"); Selena Gomez ("Camouflage"); Usher & Nas ("Chains," and Usher's upcoming new single); and Nick Brewer ("Talk To Me" featuring Bibi Bourelly).
'Free The Real: Part #1' Tracklist:
1. Sally
2. Ego
3. Guitar
4. What If
5. Riot