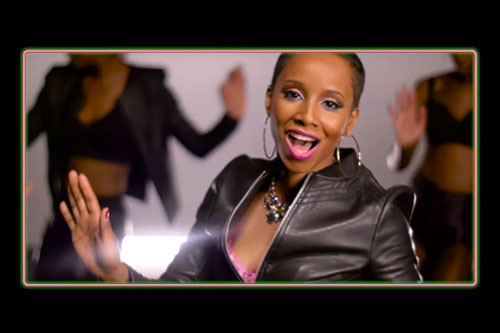 Vivian Green is giving us the business in the music video for her latest single, "Grown Folks Music". Directed by Derek Blanks, the visuals for the upbeat jam are 'Vivid' like the title of the feisty songstress' latest album.
Vivian leads an energetic dance routine while surrounded by a crew of back-up dancers. As the ladies shake their thang, their wardrobe switches between four looks ranging from chic and sexy to casual and ethnic.
Vivian is a temptress as she sings, "So you betta put in that work baby / Make me never wanna get outta bed." Produced entirely by Kwamé, Vivian describes her last album Vivid as "fresh and spirited, sassy and funny at times. It's different from my other albums because of the energy; but very much still me."
Vivian is currently on tour, Vivid is available now. Check out "Grown Folks Music" below.
–Words by Raquelle "Rocki" Harris