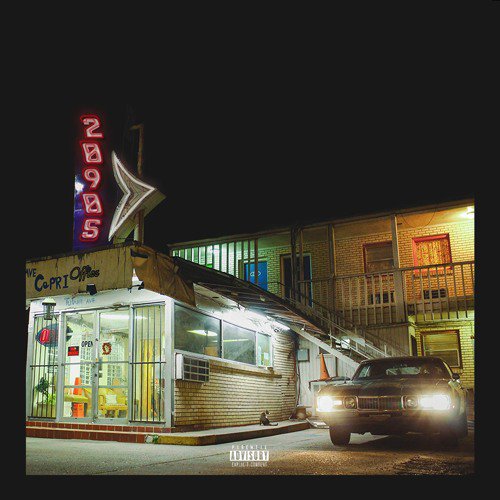 Don't doubt the Tsunami Mob's ability to bring the heat!
Kehlani's team continues to put their best foot forward with the release of emerging artist Ambré Perkins brand new project 2090's.  Following her 2015 debut mixtape Wanderlust, this 19-year-old R&B star in the making gives listeners a well put together concept project from beginning to end.  The New Orleans native takes us on a trip to the 2090's where we experience all the things going on in her life and mind, ranging from love, concern for humanity, and maintaining her own happiness.
Featuring production from a small group of buzzing producers including Swagg R'Celious, Erick Bardales, and Soufwest, Ambré establishes a fresh new sound that will definitely resonate with anyone who listens. We must warn you though, you might need a tissue or two to get through this project, because it will have you in your feelings. The young songstress is a pro at connecting with her emotions and turning them into songs that are relatable to listeners on a personal level.  The standout tracks on the project are "She Ain't Me,"  "Someone," "Fantasy" and "Free," which all show the diversity in sound that this young Tsunami Mob member has to offer her fans.
If you're just now discovering who Ambré Perkins is, it's not too late to hop on her wave. The Tsunami Mob is about to take over, and you don't want to miss the ride.
Check out the mixtape below.
–Words by Jamila Wright