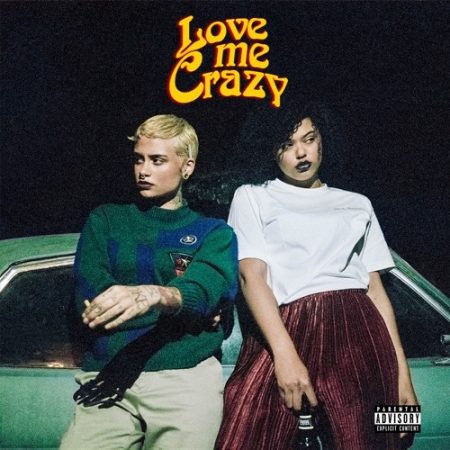 Thank you Tsunami gods for this Samaria and Kehlani track!
The two Bay Area singers have teamed up together on emerging artist Samaria's newest song "Love Me Crazy," to prove that we all go through similar emotions.
As the track opens, the first thing you hear is a slow, eerie electronic instrumental and Samaria's hauntingly beautiful voice singing, "My ex don't love me no more / I said f*ck him." And as her verse continues, we go through a series of emotions with her as she tries to reign in anger, sadness, and regret from another love lost after her most recent breakup.
Then, Kehlani joins in on the emotional roller coaster and recalls all of the good and bad times she's had with her ex. But she mostly sings of the things that drove her crazy after their breakup. "And I won't forget the things I promised / Never been the type to be dishonest / Got me in the deep, I'm causing problems."
In an email to The FADER, Samaria said, "'Love Me Crazy' is a personal reflection of feelings you go through after a bad break up. It takes listeners on an emotional roller coaster ride describing how one minute you can hate your ex and the next minute you miss them."
Take a listen below!
–Words by Jamila Wright