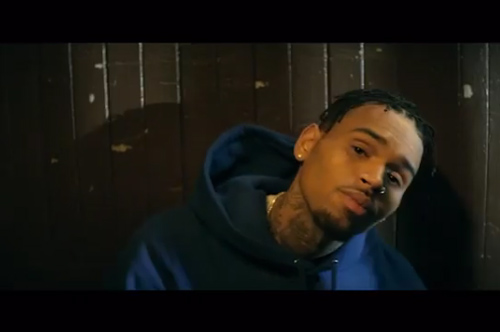 Chris Brown has been busy promoting his full line of Black Pyramid clothing and gear, but in between the R&B superstar teamed up with European streetwear retailer Snipes for a positive viral commercial that promotes creativity, art and originality.
Opening with Breezy walking into an art warehouse space, the singer shares his opinion on creating something artistic over just chasing money. As the instrumental for his new single "Grass Ain't Greener" plays in the background, he practices some dance moves, paints one of his signature graffiti monsters, and then heads to a rooftop basketball court, all while narrating the Riveting Entertainment filmed clip.
"Some people say, in life it's all about the money and the power, that's bullshit," explains Chris. "Life is about creativity…it's magic. It makes you create something out of nothing. It turns all your pain into something beautiful that lasts forever. One day you might lose everything that you have, but you'll still have creativity. All you have to do is let it flow. Come on! So do something, keep moving, survive."
Chris will be heading back to Europe on Sunday for the international leg of his "One Hell of A Night Tour," which also includes August Alsina, Casey Veggies, French Montana and more.
Check out the commercial below.