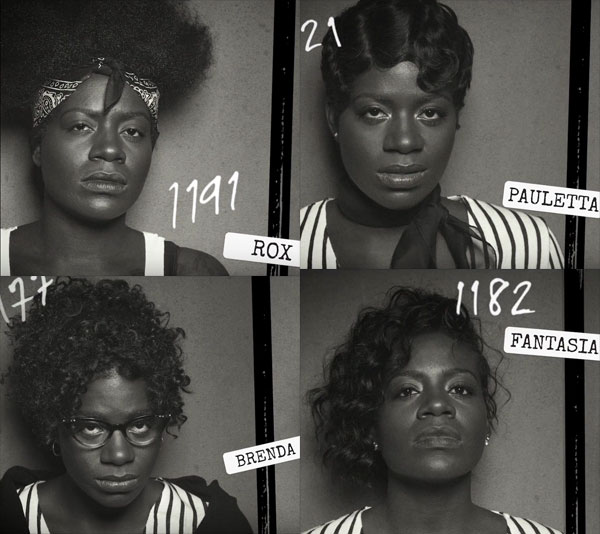 Fantasia brings her acting skills to the screen in the mini-movie style music video for her latest single "Sleeping With The One I Love," which she premiered during the BET Awards Red Carpet telecast.
The Derek Blanks-directed visual finds Tasia playing roles of different women locked up in prison: Rox, Brenda, Pauletta, and, coincidentally enough, an inmate named Fantasia.
Each of the women is fooled by the one they love. In this case, the man is a crooked guard who's been praised because he "stops crime from within." In the end, however, the tables turn.
Written and produced by R. Kelly, the bluesy, vintage-soul infused "Sleeping With The One I Love," is featured on Fantasia's forthcoming fifth studio album, The Definition Of…, set for release on July 29 via 19 Entertainment/RCA Records.
The album is currently available for pre-order at all digital music providers. Fans who pre-purchase the album will receive instant downloads "No Time For It," "Sleeping With The One I Love," "So Blue," and "Ugly."
Check out Fannie's epic new video below.