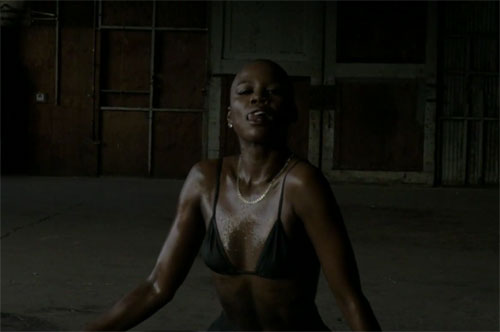 V. Bozeman is saying 'boy bye!' in the brand new video for her recently released single, "Go."
The R&B songstress shows off why her man will be silly to leave her, as she poses for various looks during a photoshoot, and teases the cameras in a performance dance piece, wearing only a bra and panties.
"If you wanna go, if you wanna leave / Just leave me / If you wanna leave, you should just leave me / Who you gonna love, who you gonna be, without me?" she sings.
In the end, V struts out in a full-length fur, getting picked up by her girlfriends in a jeep, who all help her say peace to the dude.
Check out the sexy break-up video below.