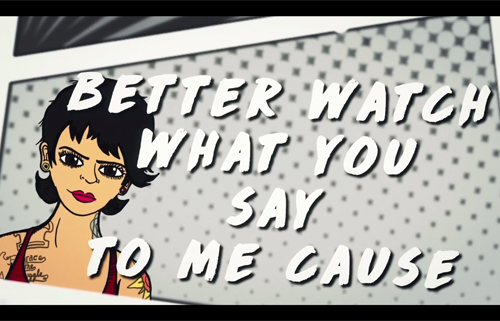 Hot on the heels of her Suicide Squad hit, "Gangsta," Bay Area princess Kehlani is back promoting her buzzing radio single "CRZY."
The Tsunami Mob leader keeps the comic book inspiration going with the newly released lyric video for the turn-up record, which finds the singer dabbling with some rap bars.
The animated clip showcases the tunes catchy lyrics in creative ways, straight out of the pages of a comic book.
Last week, Kehlani teamed up with Starrah on the remix to "Rush," and Belly for the video to their recent collaboration, "You."
Check out the "CRZY" lyric video below, and stay tuned for the official music video coming soon.