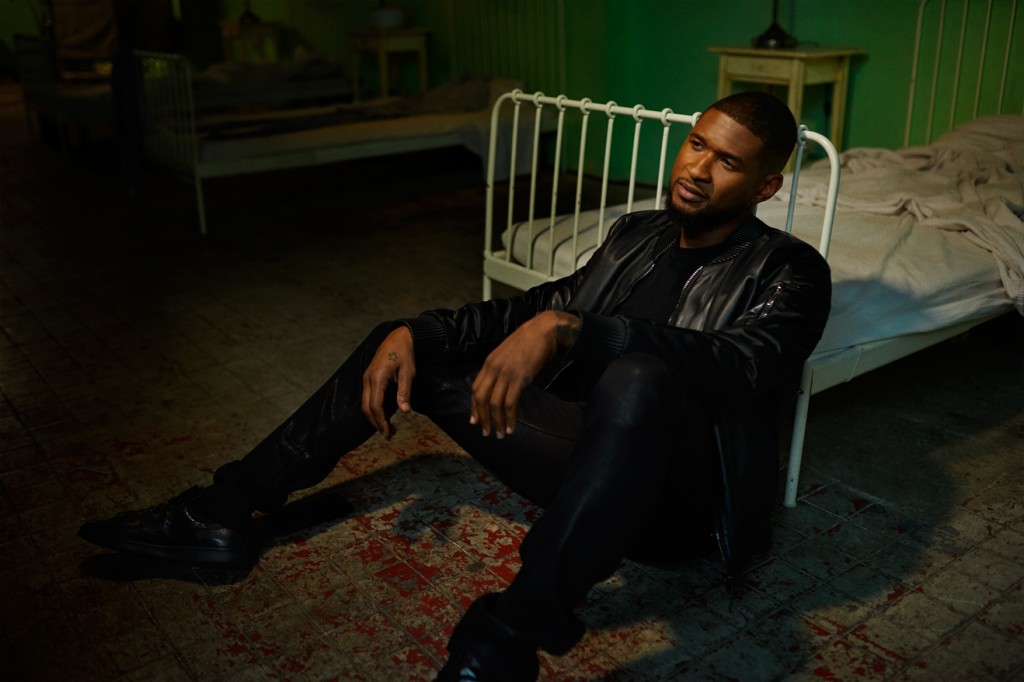 With his anticipated eighth studio album, Flawed, on the way soon, Usher gave an intimate interview and photo shoot for Flaunt magazine.
The 37-year-old R&B star opened up about a slew of topics including his state of mind with the oft-delayed new album, travels to Cuba, searching for his ancestral roots, the passing of Prince, his role as Sugar Ray Leonard in the upcoming movie Hands of Stone, and more.
On his new music, Usher explained: "I'm in a very expressive place, my priorities have changed." Continuing, "It's not about attaining success. That's not it. I've done that shit. And I'd like more of it, don't get me wrong, but it's really about being connected to what you're doing. And not making it so deep that people don't understand it, having fucking fun and enjoying it."
"It's about my musical journey through genre… The man I've become, the experiences and the vulnerability, the honesty, the inquisitive nature of who we are as people, as men—I'm talking about that. And the idea of the diaspora. There's something amazing and undeniable about the culture of the South. The way we move. And where does it come from? When I look at how Africans move, how their rituals went and what their tribal moves were, and then I look at how we move now, there's a tie."
While speaking about his passion for acting, Usher shared direct confidence in his abilities to take on character roles. "If you reading this shit right now and you thinking about booking me for a movie, do it, because I'm muthafuckin' worthwhile," he said.
Hands of Stone will hit theaters on August 26, while Flawed is due out this coming fall.
Check out his sizzling photo shoot below, and read the full feature here.
(Photos by Zackery Michael)