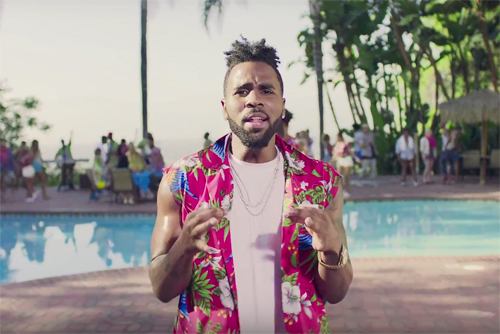 Fresh off the release of his Platinum Hits collection, pop star Jason Derulo unveils the music video for his new single "Kiss the Sky."
"Spread your wings and kiss the sky," he sings on the Thomas Troelsen and Thomas Eriksen-produced track. "Yeah, I believe we can fly now / Spread your wings, we're miles high / So we can kiss the sky."
Meanwhile, Derulo takes fans through a hotel and into a party where he shows off his dance moves, singing skills, and crowd surfing abilities.
Jason got innovative for the video's premiere, releasing it first through Instagram's new stories platform.
"Thank u every1 4 tuning into the FIRST ever video premiere on @Instagram stories," he said.
Watch the fun-filled visual below.