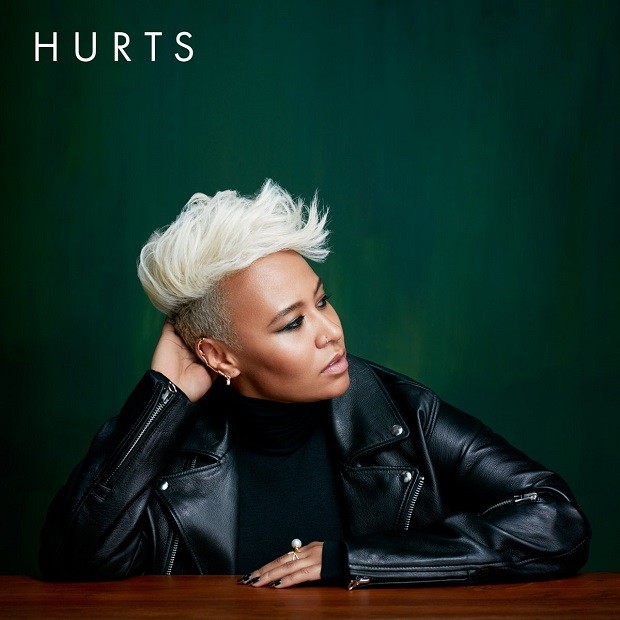 Well Look At God!
After a prolonged absence, vocal powerhouse Emeli Sandé is finally back.  The British songstress has returned with the debut of her epic new single "Hurts," and we are using epic lightly, because this record is a monster!
Sandé took time crafting her new album, and if whatever relationship she went through to craft this record had to happen, then we are sorry she experienced the pain, but damn it makes for a powerful record!
An anthemic breakup song for the ages, Emeli belts out some intense feelings of heartache over the compelling and commanding track, boosted with uptempo hand claps, strings and a dramatic choir.
"Baby I'm not made of stone, it hurts / Loving you the way I do, it hurts / When all that's left to do is watch it burn / Well baby I'm not made of stone, it hurts," she sings on the chorus.
"Hurts" is the lead single from the Scottish singer's sophomore album Long Live The Angels, which she also announced is due out November 11.
"This entire album is about me not holding back and not censoring myself, and 'Hurts' is an explosion, it's just…real talk," Sande explains in a press release for her upcoming album.
In addition to premiering the single, Emeli made a double appearance on BBC Radio 1 for an in-depth interview about her career thus far, plus a special performance of "Hurts," and a noteworthy cover of D'Angelo's classic "Untitled (How Does It Feel)."
Stream "Hurts" and watch Emeli's interview and outstanding performance below!
LONG LIVE THE ANGELS TRACKLIST:
01. Selah
02. Breathing Underwater
03. Happen
04. Hurts
05. Give Me Something
06. Right Now
07. Shakes
08. Garden feat. Jay Electronica & Áine Zion
09. I'd Rather Not
10. Lonely
11. Sweet Architect
12. Tenderly feat. Joel Sande & The Serenje Choir
13. Every Single Little Piece
14. Highs and Lows
15. Babe