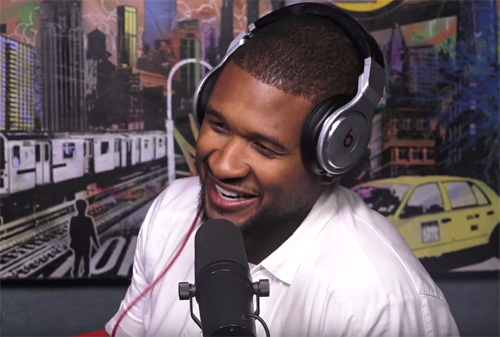 Usher got bars?
Hot off the release of his eighth studio album Hard II Love, the R&B superstar caught up with Funkmaster Flex's on Hot 97 and dropped a freestyle!
"I got something on my mind right now. This is a joint that I worked on with my homie PARTY, but I feel like it's gonna fit," he said before spitting the first verse of his song "Let Me" over The Notorious B.I.G.'s "Who Shot Ya?" instrumental.
"We need a baby in the crib and we're completed / You got money, I got money, no competin' / F game but we always on some G sh*t / I'm on some O.J. with the p**sy, I'ma beat it," he sing-raps.
Check out Usher in freestyle mode below, and check out Hard II Love which is available everywhere now.