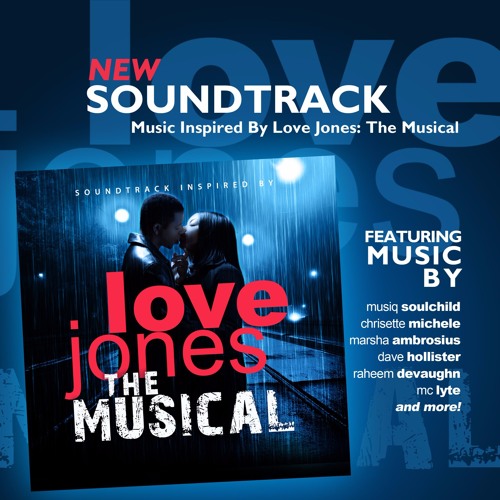 Anticipation has been building for the new stage play, "Love Jones: The Musical," which officially kicked off their debut tour this past weekend in Oklahoma City.
The stage adaptation of the critically acclaimed 1997 film Love Jones, is starring an all-star R&B cast including Musiq Soulchild, Raheem DeVaughn, Chrisette Michele, Marsha Ambrosius, Dave Hollister, MC Lyte and more.
Celebrating the 20th anniversary of the popular romantic comedy, the stage play takes the essence of the film and tells its story through music. Fusing chart-topping hits and fan favorite songs from the featured artists, along with a few original songs, Love Jones: The Musical, is a transformative experience for the audience.
Executive produced by hip hop icon MC Lyte, production powerhouse Melvin Childs, and entertainment executive Lynn Richardson, The Soundtrack Inspired by Love Jones the Musical merges the classic seasoning of the Love Jones era, with the culturally diverse and compelling sounds of the 21st century. The soundtrack is being described as, "a masterpiece of ballads, steppin' songs, hip-hop grooves, and neo-soul tracks that will please the musical palate of this unique audience specifically, and the broader R&B, classic hip-hop, and soul / neo-soul genres in general."
Take a listen to a preview of the soundtrack below, and check out the tour dates at www.lovejonesthemusical.com.