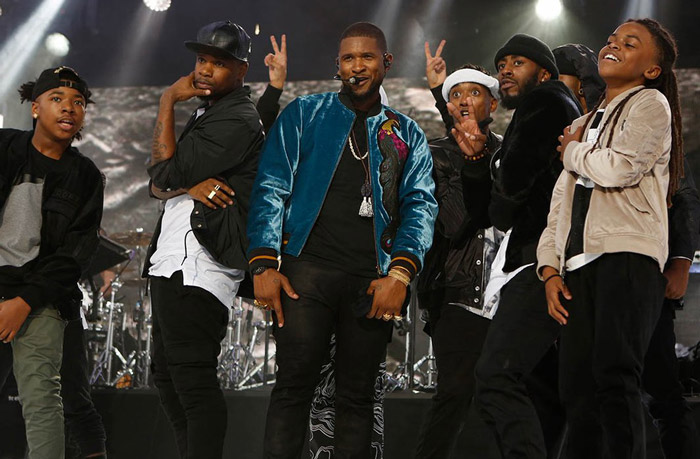 Usher took fans all around the world with his performance on "Jimmy Kimmel Live!" on Tuesday night.  The R&B superstar continued to celebrate the release of his eighth studio album Hard II Love by perf0rming the album's hit single "No Limit" for the studio audience, who helped join in on the unique set.
Standing in front of 2 large projector screens Usher danced for the camera and pushed it around in circles to show the crowd, and then the screens would switch showing fans from different countries dancing to the song in their homes. But, he had a surprise in store, as the camera turned once again, Usher magically appeared on the outdoor stage with all his dancers and full band behind him.
During Young Thug's verse a full dance-off went down, as the outdoor audience cheered them on. However you feel about the song, this was a dope performance.
Check it out below.