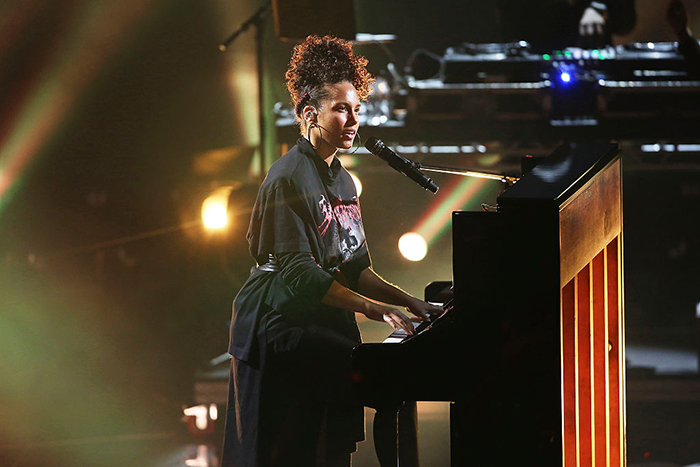 Alicia Keys is coming, and she's giving New York the glory.
While across the pond for an appearance and performance at the Apple Music Festival in London, the vibratious singer delivered another hometown anthem with "She Don't Really Care," off her forthcoming sixth studio album.
"I promise it's coming so, so, so soon," she said of the follow-up to 2012's Girl on Fire. "It's really the most purposeful and most intentional that I've ever written music before, ever, and it's all about New York City in so many ways, which is why I'm bringing you into my world a little bit."
Over a boom-bap beat, Alicia swayed from side to side singing, "She grew up in Brooklyn / She grew up in Harlem / She grew up in Bronx / She know she was a queen / She lived in Queens."
Although it was new to many in the audience, Keys previously performed "She Don't Really Care" during her show at the Troubadour in West Hollywood back in July. New York based fans can catch Alicia performing at the TIDAL X: 1015 benefit concert next month.
Check out the performance below.