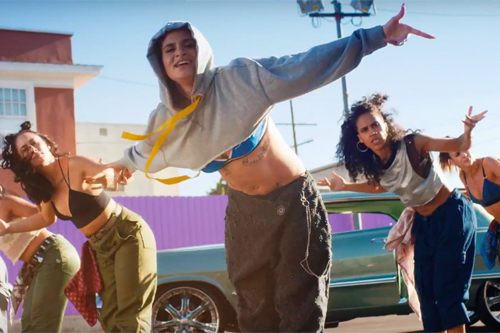 Lit Lit
Kehlani is all about the fun times in the music video for her buzzing single "CRZY," off her much-anticipated Atlantic Record debut album.
Directed by Benny Boom, the colorful clip finds the Tsunami Mob boss chilling with her homies and best friends in L.A. After celebrating her girl's birthday, the singer/dancer shows off her footwork skills in the street with some heavily choreographed routines.
Flashing an infectious smile, Kehlani sings about her "bad" side. "Everything I do, I do it with a passion / If I gotta be a bitch, I'ma be a bad one."
The catchy track is the lead single off her forthcoming album, which is rumored to be titled SSS. The project has also spawned the dope '90s inspired "Distraction," "24/7," and potentially the sinister Suicide Squad banger "Gangsta."
Check out the "CRZY" visuals below.