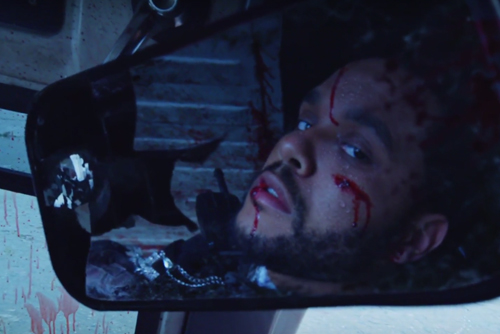 The Weeknd is about that action!
The now Pop superstar Starboy debuts a mad short film for his latest single "False Alarm," which depicts an extremely violent bank robbery and getaway.
Filmed from a first-person point of view, the gritty and gory clip, directed by Ilya Naishuller, will keep you on the edge of your seat—going through a shootout and high-speed chase between the robbers and police.
In the end, the captive sweetheart with innocent eyes turns out to be no victim. After all is said and done, and after much blood is shed, she walks away with the dough.
All we're left with is The Weeknd, who's got one more bullet to shoot.
"False Alarm" is the second single and video off his forthcoming album Starboy, which is set to arrive Nov. 25.
Fitting timing with Halloween just around the corner, check out the bloody video below.