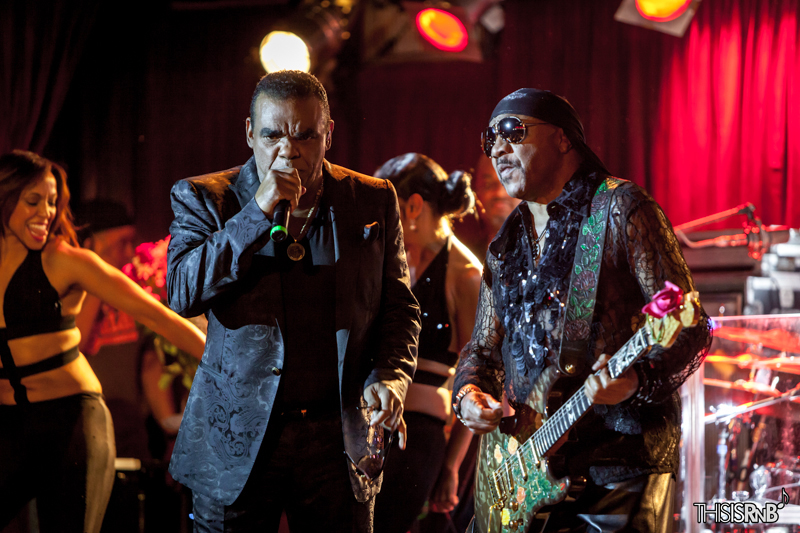 B.B. Kings in New York City's Times Square are kicking off 2017 with the legends. On Saturday, Jan. 14, soul music icons The Isley Brothers returned to the iconic stage for another groovy performance.
Getting the crowd ready, their DJ played Public Enemy's "Fight the Power," as they took the stage performing their original of the same name. Throughout their soul stirring set they delivered classic after classic, including "It's Your Thing," "That Lady," "Summer Breeze," "Voyage to Atlantis," "For The Love of You," "Groove With You" and "Choosey Lover," which the crowd sang word for word and Ernie Isley hit a mean solo playing guitar with his teeth and behind his back.
Ron and Ernie even surprised the audience with a tribute to the late Whitney Houston, singing "Jesus Loves Me," which she originally covered on The Bodyguard soundtrack.
The Isley's ended their stellar performance with the classic dance craze, "Shout," bringing the packed house to their feet and turning a cold day into a warm night inside the venue.
Check out our exclusive photos below.
(Photos by Michael Mathis)