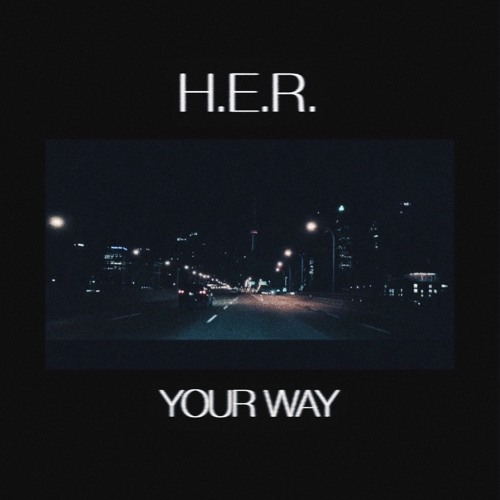 Oooh new music from H.E.R. is here and she's giving it to you "Your Way."
The buzzing songstress has been teasing new music on her Instagram lately, and her first release of the year delivers exactly what fans have been awaiting. The short-but-sweet track is a sensual slow jam highlighted by the songstresses lush vocals and harmonies.
Singing out to her lover, H.E.R. lets him know that she is down to fulfill any desire. "Speedin' down the 101 / It's about 12:01 AM / Goin' to spend some one-on-one time with you / And I ain't even gotta front, I can never get enough / We can do whatever you want to do," she sings over the intoxicating production by Scootie & Ryghteous Ryan.
H.E.R. has been busy crafting the follow-up to her breakout 2016 EP H.E.R. Vol. 1, which introduced the singer as a completely mysterious artist to new listeners everywhere, but quickly reached #1 on the iTunes R&B chart. Although it wasn't officially confirmed, it was quite clear that H.E.R. was in fact young singer/songwriter Gabi Wilson.
Take listen to "Your Way" below, and stay tuned for more soon.