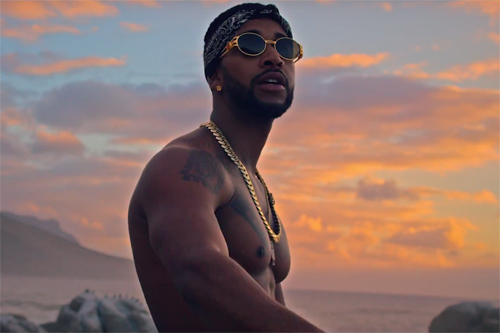 Omarion heads to the homeland in the brand new video for his latest Reason's release "BDY On Me."
Filmed in Cape Town, the R&B star does his thing in front of a beautiful sunset colored sky by ocean cliffs, while singing the bass heavy jam that borrows from Next's classic single "Too Close."
"Baby when we're grinding, I get so excited / The way you're feelin' on me / Won't you put me on / Put your body on me," he sings. As the sun sets O hosts an intimate house party with friends and some sexy ladies.
"All night's just fine / Anytime's a good time / And pour a drink or two, 'cause you know we got things to do," he sings as two get naked in the bedroom, while one joins him in a bathtub.
Omarion is prepping for the release of his fifth studio album Reasons, which follows 2014's Sex Playlist.
Check out his sexy new song and video below.