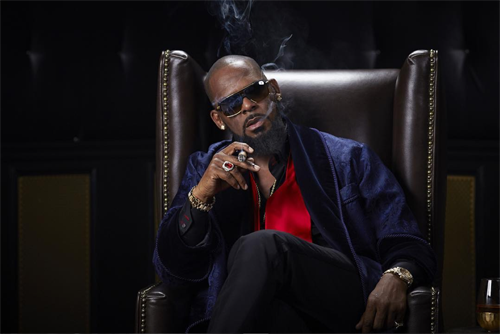 R. Kelly's talent is so amazing that he can remake his own hits into new hits. While the best example of this is probably "Ignition," the R&B King actually had the inspiration to remix some of his favorite songs back in 2012. Working with his frequent collaborators T-Town Productions, Kellz began recording new versions of his classic songs, including the defining "Your Body's Callin."
Interestingly, that remix version–which has been labeled the 2015 remix–was leaked online over the weekend, and it's dope! Along with the updated production, Kelly re-recorded the song with some new vocals as well, making for a whole new version of the bedroom classic, and we want to know why he didn't release it!
"Body's callin' I'm there / Gonna satisfy ya I swear / Hit it from the back while I'm pullin on your hair / Come here, you ain't goin nowhere," sings Kellz.
We reached out to the producers of the remix, T-Town, and they told ThisisRnB, "It was around 2012 where he had this idea of doing some remakes of his classics like 'Your Body's Callin' or 'Fuckin You Tonight' with BIG (which he wanted to use Rick Ross on) etc.. Touched by that retro vibe he also recorded the 'Black Panties' song, which in the end didn't make it on the actual Black Panties album. All those are true gems and they got that real R. Kelly vibe that we all love. We did like over 30 unreleased songs with him as well as working on current new stuff, he is a working beast and King of R&B!"
Well, we can't deny Kelly's genius, and hopefully this version can get an official release in the future. In the meantime, take a listen to the new remixed version of "Your Body's Callin" below!