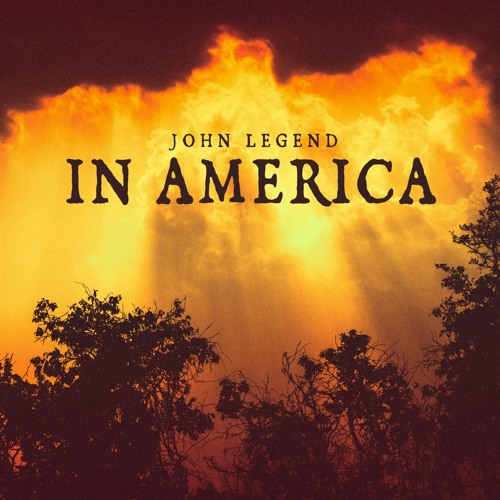 The dramatic television series Underground returned with it's second season earlier this month, and the third episode is set to air tonight (March 22). Coinciding with the new season, John Legend (who is a producer on the show) has released a brand new song entitled "In America," which explores the countless contradictions of life in the United States.
Legend co-wrote the powerful track with acclaimed producer and songwriter Dave Tozer for the WGN series which centers around the Underground Railroad in Antebellum, Georgia.
"In America, in America / I still can't breathe in America," he sings, alluding to the death of Eric Garner. "Watch them squeezing my neck / Watch them bullets connect / We still gonna fight in America."
Speaking about the creation of the song and connection to the show, John said in a statement: "'In America' was born around the same time I was working on my most recent album 'Darkness and Light.' It's a song I was writing while thinking about the duality of America, where it's known to be this place of freedom, equality and where anyone can make it. The song points out the tension between the promise of America, the ideals of America, and sometimes us not living up to those ideals in practice. 'In America' was perfect song for Underground, a series I'm incredibly proud to be a part of, and one that does a beautiful job of portraying a challenging time in our nation's history while reminding us that change is possible."
Tozer also spoke about the song's mix of optimism and pessimism in a statement. "When John and I were writing 'In America,' we wanted to give voice to the frustration that some people have been feeling in recent times," he said. "To channel the experiences of people who feel targeted for who they are and those forced to work long hours just to keep their families afloat, and show that as a country we sometimes struggle to live up to the promise of the American dream. But we also wanted it to be hopeful, and show the optimism that leads people to pursue that dream."
"In America" was first featured on the Season Two premiere of Underground. Legend is an executive producer on the series, and will make a cameo as abolitionist Frederick Douglas on an episode airing April 5th.
He released his last album Darkness and Light in December of 2016, and is set embark on the supporting "Darkness and Light Tour" on May 12th in Miami.