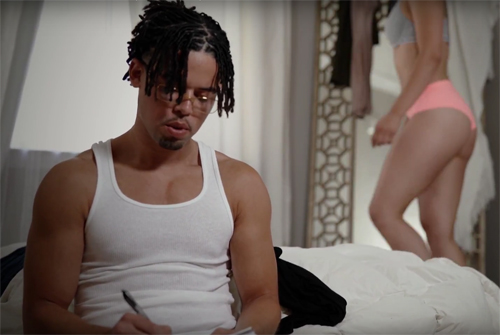 Newcomer Donnie Parker is half poet, half amazing-as-hell singer.
We found this hidden gem on Soundcloud recently, and knew that we had to share this Bay Area artist immediately! He recently released the video for the title track off his debut EP of the same name, "New Blues." Of half African and Mexican descent, Mr. Parker gives that trap-soul vibe a fresh new bluesy and soulful feel.
In the 5-minute clip, Donnie finds himself downing a bottle of Jameson alone while reflecting on his broken relationship with his girl. As he scrolls through all the pictures he's taken of and with her posted on Instagram, we get to bask in the glory that is his sweet falsetto voice.
"I really think I'm fucked up, you got me on my knees / You're killing it girl, and all I wanna do is love you," Parker sings alone to himself in a dark room. "I really think I'm fucked up, all I want is you / I think I'm in love, I think I'm in love."
Donnie Parker's EP, New Blues is currently available on all streaming platforms.
Check out the video and stream the EP below.
–Words by Jamila Wright