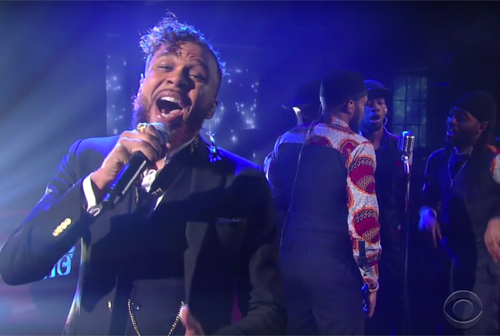 Jidenna brought his pain over "Bambi" to 'The Late Show with Stephen Colbert' on Monday night (Mar. 6).
The Wondaland Records artist performed the catchy doo-wop inspired single with perfect delivery, but he left his normal bespoke dapper attire a bit frazzled like he just lost Bambi to another man, similar to the cinematic music video.
On the bridge, Jidenna broke it down as his background singers harmonized in a circle.  The rapper/singer released his debut album The Chief last month via Epic Records.
Check out his stellar performance below.