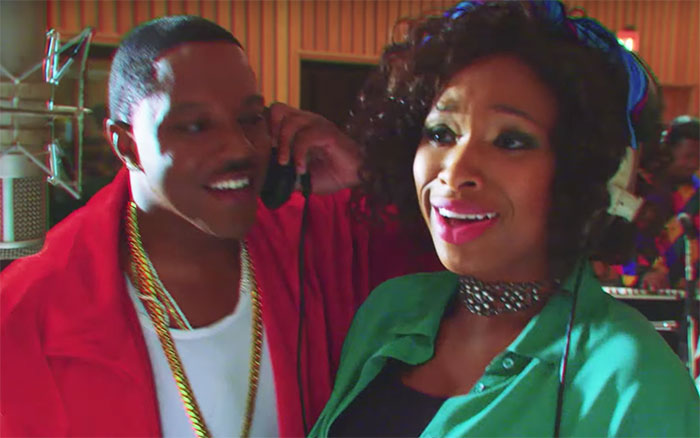 Adam Sandler is coming back to your Netflix screen in his new character movie Sandy Wexler, and he's bringing a lot of stars along with him.
To promote the comedy film, which co-stars Jennifer Hudson among others, they have released a music video for a playful song called "Mr. DJ" that features the powerhouse vocalist along with Bad Boy rap star Ma$e, and a cameo from Babyface.
"Mr. DJ's" video is essentially a trailer for the film, showcasing Wexler as a talent agent in the 1990s. Hudson plays burgeoning singer Courtney Clarke, who becomes his new client, and she gets a little help in the studio from Ma$e and Babyface on the way to making a chart-topping smash.
Like many Sandler films, the movie is set to feature a crew of fellow comedians and actors. Arsenio Hall, Kevin James, and Terry Crews also make appearances in the new video.
Sandy Wexler is set to premiere on Netflix on April 14. Check out the video below.