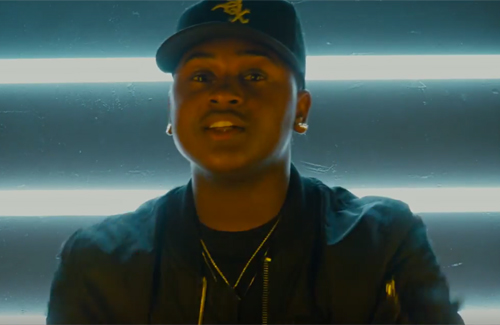 Derek King is fighting off the urge to hook up with another girl on his bouncy new single "Don't Do That."
After releasing the song back in January, the Bay Area singer has debuted the flashy visuals, which find him turning up with his boys in a parking lot, and later being seduced to leave his girl at home, and meet up with another at an empty club just for them.
"Girl when you move your body, I go crazy / Look I ain't tryna break up with my baby / You got me trippin' with the things you do," he sings. "My girl gon' catch me slipping hooking up with you / You put this club on fire with the way you move / That's why I'm texting you / Don't do that."
King is prepping for the release of his forthcoming EP 1995, which is coming soon. In the meantime, check out his video for "Don't Do That" below.