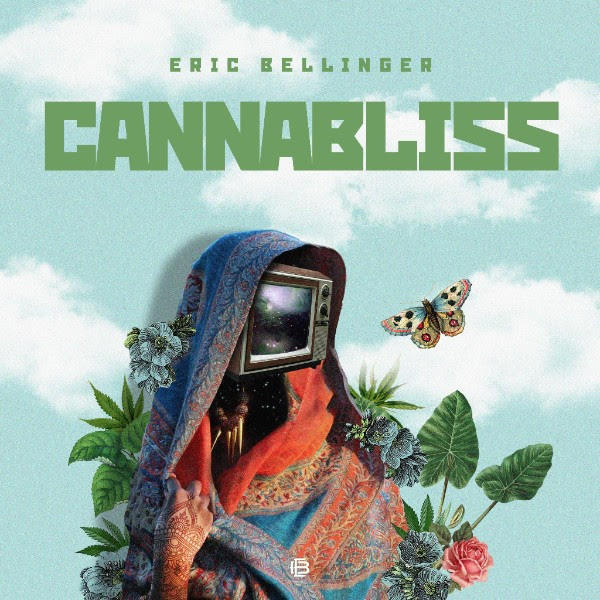 A few days early and hot off his European club tour, Eric Bellinger sparks up some musical medicinal with his 4/20 inspired project, CANNABLISS.
Packed with last week's single hitter, "Blazin Wit The Bros" featuring The Game, the 5-track project includes a guest appearance from fellow R&B singer/songwriter Candice Boyd on "Flight."  The two lovers hope to light up a physical connection over the sticky track with a filtered out sample of Lauryn Hill's vocal from Nas' "If I Ruled The World." But, instead of an indica body high, Eric chooses a strain of sativa to take them on a higher cerebral trip.
From there, Eric heats up the R&B vapors on the short-but-sweet slow burner, "Not High Enough."  On the aptly titled closing track, "Ganja," he sings about his admiration for marijuana, claiming he blazed one with Obama, but never does the Madonna–a perfectly rhymed reference to "white girl," the common slang term for cocaine.
Describing the concept behind CANNABLISS, Eric explains: "Marijuana has a really dark cloud over it for some reason, but I happen to love everything about it. With the worldwide holiday 4/20 approaching, I wanted to do something in an attempt to help erase the negative stigma attached to it. My idea was to create a project about weed that everyone would love, especially the stoners! A project so good that people would enjoy it even if they didn't smoke. A project so vibey, so smooth, so mesmerizing, so relaxing, so hypnotizing that the energy embedded in the sonics of music would subliminally relieve stress & cause the listener to feel high, effortlessly coercing them into a state of 'CANNABLISS.'"
Get a feel for his vibe and float into 'Cannabliss' with Eric Bellinger below.
Stream on Soundcloud here.