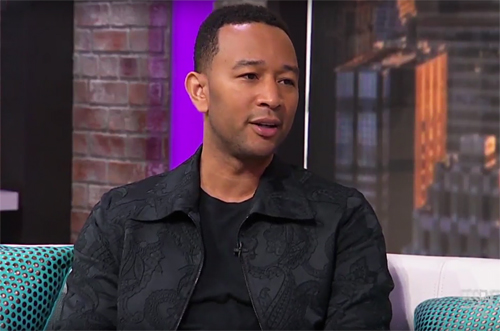 John Legend continues his press run around New York with a stop at Essence Live for a candid conversation with host Makho Ndlovu about family, love, activism, and music.
Opening up about life with his 1-year-old daughter Luna, the R&B crooner was all smiles when talking about the experiences of their expanding family. He also addressed a question about the passionate love he shares with his wife Chrissy Teigen.
"We're committed, we want to stay with each other forever," said Legend. "We want to raise a big family, we're committed to doing that, and we're gonna work through whatever challenges we have."
Always vocal about the issues that he is passionate about, John spoke about his activism work in regards to ending mass incarceration, which he is making strides on with his organization Free America.
Moving on to music, the singer-songwriter shared excitement for kicking off his "Darkness and Light Tour" this month, which he will actually close out in July at the Essence Festival. John also hinted at planning some surprise guests for his set. He touched on his friendship with Kanye West, and the growth they have both had through their careers and personal lives, now married with children.
To end the interview on a high note, literally, they played a game called 'Can He Hit It' where John had to hit the same notes as fellow Essence Festival performers including, Solange, Diana Ross, Monica, and BJ The Chicago Kid. His rendition of Knowles' "Cranes In The Sky" was nothing short of riveting.
See how John did below!