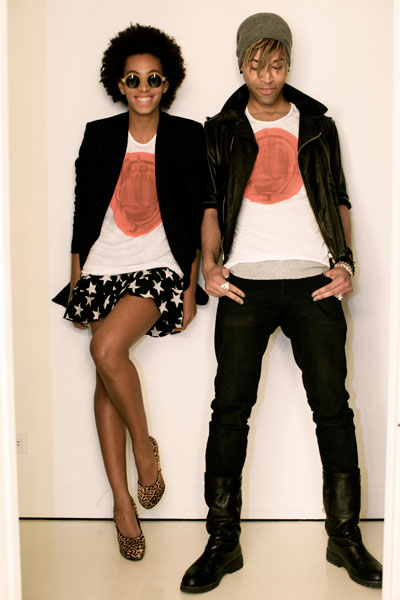 It seems Solange's son Daniel aka Julez is not just cute to look at. Her six year old son is already making power statements at his young age by designing a t-shirt dedicated to benefit the victims affected by the catastrophic disaster that hit Japan a few weeks back. His artwork features a red circle on the front representing the Japanese flag.
Solange let the world know of her sons accomplishments via twitter.
"JULEZ FOR JAPAN! My baby boy designed a t-shirt to benefit the devastating earthquake/tsunami in Japan. All proceeds going to Peace Winds,"
She's already started selling t-shirts in Julez's school, and they will be available online shortly.